side-img
Kerala Ayurveda Packages
Refreshing, Revitalizing and Reinventing Ayurvedic Treatments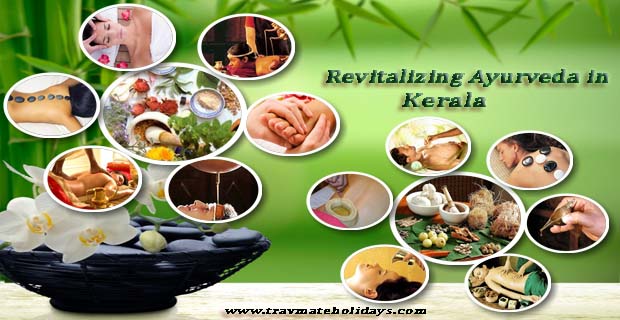 Kerala is a gifted State of India with so many unique features and among them is Ayurveda. Ayurveda in Kerala is being practiced for such a long time that a very famous term "Kerala Ayurveda" has come up for Ayurvedic treatments available here. Kerala Ayurveda has a tradition of over a thousand years and is most developed life science of natural healing in the world. Treatments in Ayurveda provides solutions for ailments like arthritis, paralysis, obesity, sinusitis, migraine, premature ageing, skin ailments etc along with regenerative and preventive treatments.
Today, Kerala Ayurveda is not only immensely and widely prominent and popular in all across India, but also in a large number of countries located all around the whole world, because of its being sovereign in treatment, free from any harmful side-effects and great science of wellness and longevity. These emollient and restoring massages under Ayurveda are applied using a variety of herbal products, soothing and healing techniques and aromatic oils, to obtain the desired results quickly. Panchakarma along with vedic Ayurveda medicine can cure any chronic disease (without any side effects), which are not curable through modern medicine. In Ayurveda massage, separate kinds of oils are used for body massage and head massage. Abhyangam (Oil massage) can keep away fatigue, body pain, tissue damage, skin diseases, infections, obesity, hair falling and premature aging at bay and helps in strengthening blood vessel, wall space and increases blood circulation. It includes yoga too, apart from herbal treatment in the field of ayurvedic treatment. Kerala ayurvedic treatments are being widely searched by the travelers all over the world for curing their ailments. Travel to this wonderland and experience the charm and bliss of Kerala and its ayurvedic treatments. If you do not want to go for an ayurvedic treatment for curing any disease, simple ayurvedic massages to relax your mind are also offered in Kerala.
Ayurveda therapies include Abhyanga, Dhara, Shirodhara, Nasyam, Elakizhi, Udvarthanam and Pizhichil.
1. Abhyanga
Abhyanga is the form of Ayurvedic treatment in which whole body is massaged with large amounts of warm oil. The oil used is often pre-medicated with herbs for specific conditions. The oils used for Abhyanga are sesame, coconut, sunflower, mustard and almond, it varies depending upon the season and individual conditions. Abhyanga can be performed as individual treatment or as the first stage of any other treatments.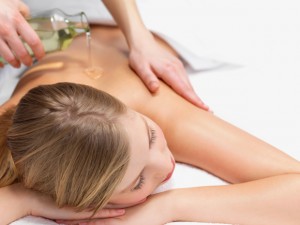 2. Dhara
Dhara is a treatment for insomnia, vatha predominated diseases, mental disorders, neurasthenia, memory loss and certain skin diseases. This is very good in treating scalp problems like dandruff, psoriasis, hypertension, diabetes, hair loss and other skin complaints. This gives head very cooling action and generates sleep. Siro Dhara is the most commonly requested treatment. In this after giving a good head massage herbal oil is poured in an uninterrupted flow from a hanging vessel to the forehead and scalp. This is very good in relieving stress and strain and generates sleep. Maintains hormone balance. Yhe liquids used in Shirodhara depends on what is being treated. The liquids used for this treatment are oil, milk, buttermilk, coconut water or even plain water. There are specialized forms of Shirodhara called Thyladhara, Ksheeradhara, Thakradhara and Jaladhara.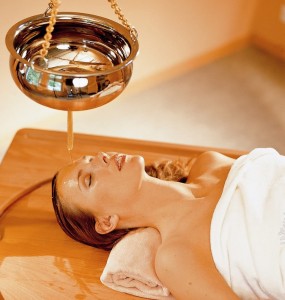 3. Nasyam
Nasyam is a very useful Ayurveda treatment in which the medicated oil or herbal juices are administered through the nose for the period of time. With the help of this treatment, the excess humors accumulated in the different sinus cavities, throat, nose and head ares are eliminated. Nasyam is highly effective for different kinds of migraine, hormonal imbalances, paralysis, mental disorders, premature graying of hair, loss of smell and taste and even can add clarity to voice. It cleanses the different cavities and increases oxygenation thus improving brain functioning. Main types of nasyam are virechana nasyam, dhmana nasyam, brumhana nasyam and shamana nasyam.
4. Elakizhi
Elakizhi is an innovative massage with medicated leaves in a steady rotational movement and is used to tackle joint pain, muscle cramps, stress, Osteomyelitis, arthritis, problems in the lower back area, Stiff joints, Generalised body pain, Spondilitis, etc. In this massage certain herbal leaves would be held inside a small linen bundle and it would be soaked inside warm oil and massaged over the body.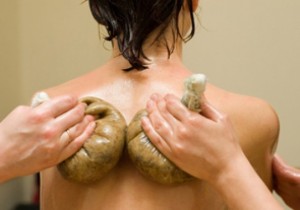 5. Udvarthanam
Udvarthanam is a typical massage by medicated powders. In this procedure, certain special herbal powders are applied to the body, by two therapists, in a particular way for about 30 to 45 minutes daily. This helps to reduce fat patches from the body known as cellulite, toning of the muscles, improves blood circulation and eases joint pains. This treatment is found to be very effective for obesity, hemiplegia, paralysis, skin diseases, impaired circulation and other similar kapha predominant diseases.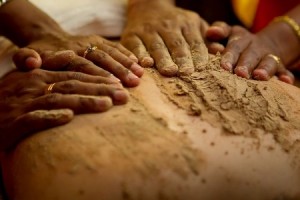 6. Pizhichil
Pizhichil literally means squeezing. A gentle, synchronized massage is carried by squeezing warm medicated oil from a cloth to the patients body periodically. During this treatment the patient is made to sit on a Ayurveda chair specially made for this purpose and the medicated oils are then applied over the head and body. Pizhichil is a special form of treatment which is a combination of oil massage and heat treatment. Pizhichil Treatment increases the blood circulation, nourishes muscles, nerves tissues and sexual ability. This treatment is also effective for Paraplegia, Hemiplegia and general debility.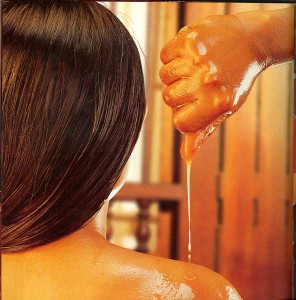 There are much much more beneficial treatments in Ayurveda, the above listed are most commonly looked for. Few more are Lepanam/ Upanaham, Thalam, Medicated Steam bath, Vasthi, Njavara Kizhi, Urovasthi, Avangaham, Virechanam, Anjanam, Vamanam, Ksheera Dhoomam, Tharpanam, Sirovasthi.
Kerala Ayurveda Tour Packages for 7 nights starts from INR 61,500/- per person.(Rejuvenation Therapy/Body Purification Therapy)
Inclusions of the Ayurveda Tour Package
➭ Above rates are inclusive of Applicable Taxes
➭ Accommodation.
➭ Ayurveda Treatments as per package and Full-board Ayurveda vegetarian meals.
➭ Airport transfers (Thiruvananthapuram)
➭ Interpreter for German, Italian, French and Russian language.
➭ One half-day backwater tour in a country boat (only for package booking of 14 days or more)
Testimonials
We were a group of 6 people who planned our trip to Delhi and Rajasthan. Travmate gave us an excellent itinerary which covers Delhi and almost every place in Rajasthan. They also considered our recommendations for site seeing and we finally ended up with such an itinerary which covers almost all places in Rajasthan and also few important site seeing spots in between. The transportation and stay arrangements were well organised and we never had a waiting in any place. Akhila and team were supporting us throughout the trip and whenever we were in need of anything they were just a call away.
Thank you.
More..

Mahesh R

Highly recommended, Great Experience
Latest News