side-img
Cruising & Nightstay in Houseboats – Alleppey Backwaters
Kerala Houseboat Tourism – Cruising and Nightstay in Alleppey Backwaters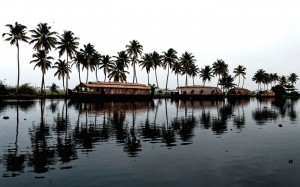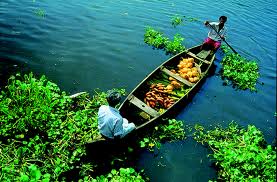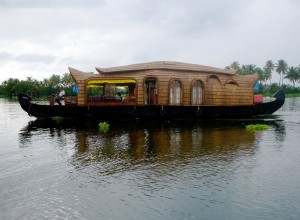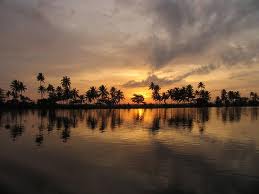 Alleppey is a small district in Kerala, which has grown in importance as a backwater tourism center. It attracts several thousands of tourists from India and all over the world every year who come here to enjoy the serene marine beauty of the state. Because of various lagoons, freshwater rivers and the backwaters which meander through the town, Alleppey gets its name as Venice of East. These backwaters acts as a vital waterway for transporting goods, people and their produce are often the only link between isolated villages and crowded towns.  Alleppey locally named as Alappuzha is also famous for its boat races, houseboat holidays, beaches, marine products, and coir industry. The most famous event of boat race is the "Nehru Trophy Boat Race". It is held on the second Saturday of every August.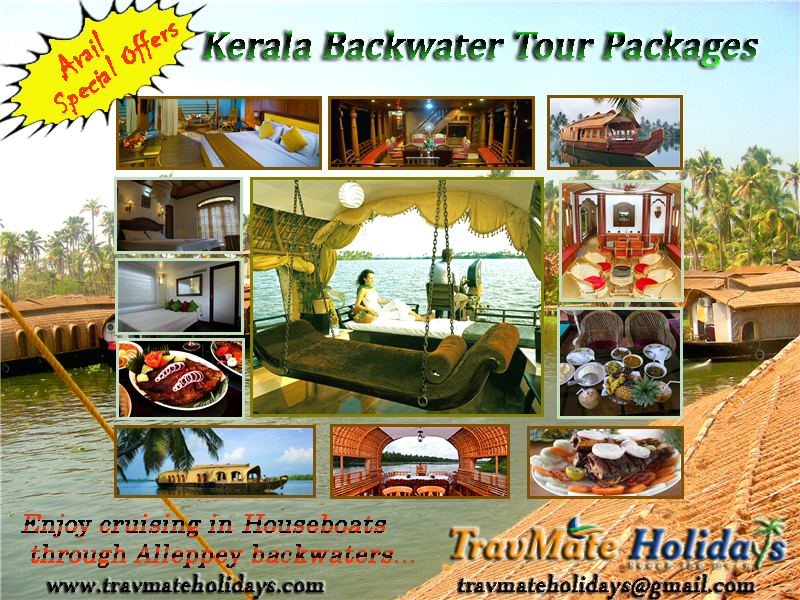 The houseboats in Alleppey is like a floating house and is the main tourist attraction, they are also known as Kettuvallams. Houseboats are available according to interests of the customer. Size of the boat also varies depending on the number of rooms. Rooms in the boats starts from 1 bedroom to 10 bedroom. The boat is equipped with the most modern amenities. It has well furnished bed rooms with attached baths, dining and living area, sun bath deck and kitchen. The houseboat has three staffs to help you with your needs – Two chefs and a driver. The cruising in the backwaters in a houseboat will make you feel in a different world and is one of a kind in the whole world. It attracts you with the coconut palms lined up at both sides of the channel, bunch of ducks swimming across, Chinese fishing nets are the panoramic views which one cannot forget after years from their visit. More than thousands of house boats are available. The local people use their small boats as the mode of transport to meet their daily needs.
A cruise and a night stay in the Houseboats of Alleppey is an awesome getaway you can plan and is one of a kind.
| | | | | |
| --- | --- | --- | --- | --- |
| No. of Rooms |   |   |   | Rates Starts From |
|    1 Room |   |   |   |     Rs.6,500/- |
|    2 Rooms |   |   |   |     Rs.9,000/- |
|    3 Rooms |   |   |   |     Rs.11,000/- |
|    4 Rooms |   |   |   |     Rs.15,000/- |
Rates valid till Sept 2014 and for 2 pax in a room basis.
Testimonials
We were a group of 6 people who planned our trip to Delhi and Rajasthan. Travmate gave us an excellent itinerary which covers Delhi and almost every place in Rajasthan. They also considered our recommendations for site seeing and we finally ended up with such an itinerary which covers almost all places in Rajasthan and also few important site seeing spots in between. The transportation and stay arrangements were well organised and we never had a waiting in any place. Akhila and team were supporting us throughout the trip and whenever we were in need of anything they were just a call away.
Thank you.
More..

Mahesh R

Highly recommended, Great Experience
Latest News