Nilambur is a municipality and a taluk in the Malappuram district of Kerala, South India. It is famous for its forests, especially its wildlife habitats, rivers, waterfalls and teak plantations. It is also home to the oldest teak plantation in the world, called Conolly's Plot. It is claimed that the world's tallest or biggest teak tree is in the Nilambur Teak Preserve. Nilambur is also famous for its bamboos. The name "Nilambur" means 'Place of Nilimba, Sanskrit word for bamboo. This region is suitable for planting teak and grows well here. Teak grown here is having good quality and hence Nilambur Teak has good demand all over the world. Other than the Canolly's Plot, Nilambur has another tourist attraction which is a museum for Teak and is called Nilambur Teak Museum.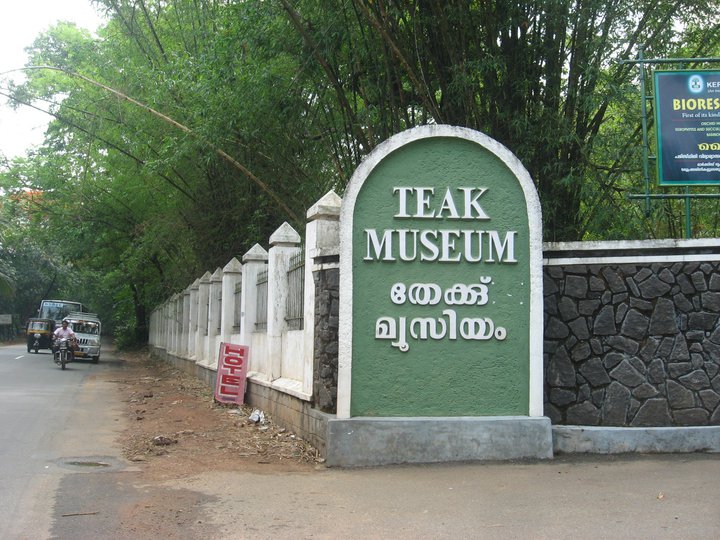 This beautiful town is on the bank of the Chaliyar River is at a distance of 70 km from Calicut , 100 km from Ooty (Uddagamandalam) and 40 km from Malappuram town. Located in the eastern side of Malappuram district, Kerala, this small sleepy town has a surprise in store for its visitors. Nearest Airport is Calicut International Airport, 47 km. Just 90 km away from Nilambur is the romantic hill station of Northern Kerala which is known as Wayanad. A short holiday of 4 days to Nilambur and Wayanad can give you a feeling of getting regenerated during the busy and hectic schedule of day to day life. Spend your days with nature, where you see everything natural, green and woody, hear sound of small streams flowing down, experience Kerala's Ayurveda. Its an something which cannot of be explained in words, can only be experience.
Nilambur is a beautiful and untouched piece of nature, which engulfs you in its charm and greenery. It's a perfect place to relax and rejuvenate. Come lets fall in love with Nature and its gifts.
Places of Interest
➭ Conolly Plot ( World's oldest man made Teak Plantation ) –  2 km from Nilambur Town. The plot was named in memory of H.V.Conolly, then Malabar District Collector.
➭ The Longest Hanging Bridge in Kerala, across river Chaliyar will take one to the Conolly plot, which is just 300 metres off the Calicut-Nilambur-Ooty State Highway.
➭ Giant Teak, an old planted teak
➭ The Teak Museum, maintained by the Kerala Forest Research Institute
➭ Banglavu Kunnu (Bungalow Hill) at Nilambur is famous for its winding road where Ayurvedic herbs are planted on both the sides of the officers' cottages (which are now used as forest range offices).
➭ Aruvacode Pottery Village.'Kumbham' and Artist Jinan has made this pottery village famous.
➭ Adyan Para Waterfalls, situated a few kilometers away on the other side of the Chaliyar River. It is situated 14 km from Nilambur.
➭ Koyippara Waterfalls (near Kakkadampoyil) is also popular with visitors. It can be reached by traveling through a side road through Akampadam.
➭ Nedumkayam in the Nilambur reserve forest, where one can have a close look at the elephant camp run by the forest department. It is 18 km from Nilambur.
➭ Elephant Training Centre, where elephants poached from the forests were trained. Huge wooden cages can still be seen, though poaching has been banned.
TravMate Holidays, one of the leading Tour Operating Company in Kerala, India, offer the best Nilambur tour packages at affordable price.
Kerala Tour Packages | Indian Tour Packages | International Tour Packages